"Yolo Akili's"Purple Galaxy," is a spoken-word meditation on transcending sexual identity. In it, he imagines an erotic utopia, free of shame and labels and driven by pure pleasure.."–The GA Voice. (Read the review here)


"Purple Galaxy includes 15 of Yolo's most noted poetry pieces, including "We Are Not The Kind of Boys We Want", "Concretely" and "The Neigborhood Association" set to music and song.  The album has spurred three singles which Yolo has turned into short poem/ films.  They include "Concretely", "Are We The Kind of Boys We Want?' and "To My Teachers." .
Purple Galaxy is available for sale on Itunes & Amazon.com
"Concretely" The second video from Purple Galaxy, Features an erotic encounter between dancer Juel Lane and is directed by Alex-Sarah.
"Are We The Kind Of Boys We Want?" is a dynamic docu-poem that features several prominent Atlanta LGBTQ rights activists and a number of young black gay men speaking on gender, sexuality, and sexual roles. The video has received critical acclaim and can be purchased here:
To my Teachers; Is the first of Yolo's poems from His Album. It pays homage to the women of color who inspired Yolo's work and includes homage to Alice Walker, Susan Taylor, Octavia Butler and more.
Purple Galaxy Key Chains for Sale:
Purple Galaxy Post Card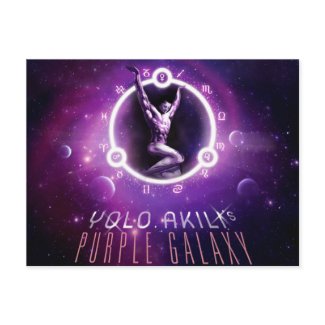 Purple Galaxy Post Cards
by
YoloAkili
Sell art
online at Zazzle.
Purple Galaxy Magnets: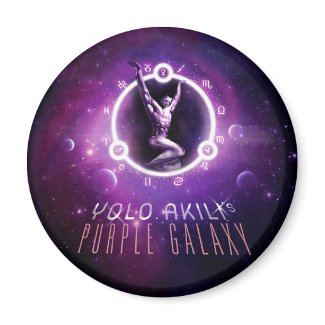 Purple Galaxy Magnets!
by
YoloAkili
View more
Purple Magnets