My Latest for the Huffington Post:
Every once in a while a project comes along that invites us to openly acknowledge our need for healing. I believe that Dear Dad: Letters From Same-Gender-Loving Sons is such a project. Created by Chase Simmons, the documentary shares the stories of eight black gay/same-gender-loving men writing open letters to their fathers. As the film's website states:
The project aims to give black same gender loving men a platform to tell their varying yet universal stories about their relationship with their father and how it has shaped them as men. Ultimately, the documentary is meant to help these men and men like them appreciate what gave them hope and heal what gave them hurt.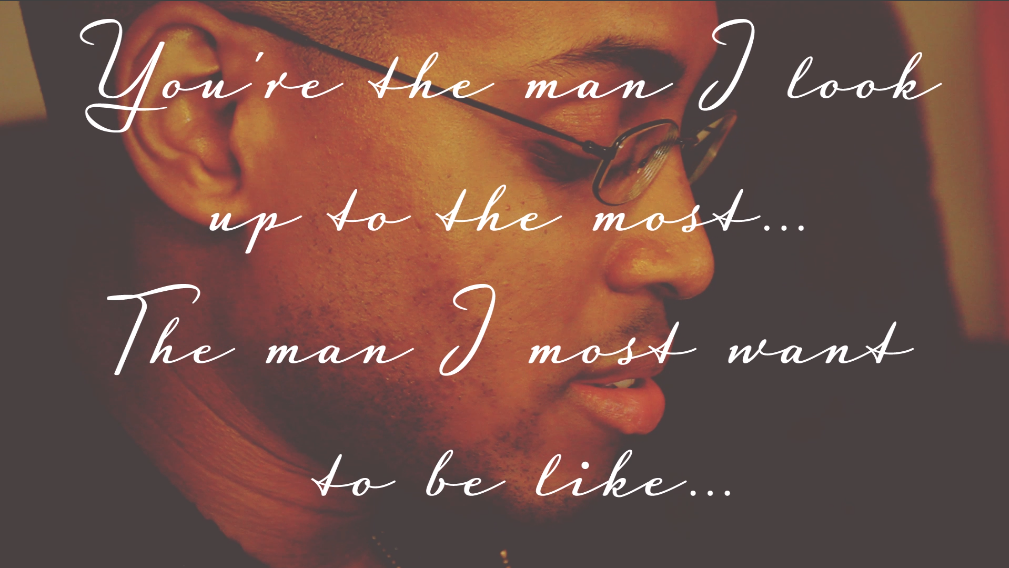 Without a doubt the film attains its goal. As a black gay man, I found that the 90-minute documentary led me to reflect on my relationship with my own father. I found myself laughing through misty eyes at the awkward stories of black father love, and kneeling over in tears at the unhealed anger and rage.
After watching, I felt compelled to continue the healing with my own father and all the black men in my life. I was also moved to support this amazing film, which compels each of us to do the same. In that spirit I reached out to the film's creator, Chase Simmons, to learn more about what led him to create Dear Dad, what he hopes the film can offer the black community at large, and how creating this film has changed his life.
Yolo Akili: Why black same-gender-loving men, and why letters to their fathers?
Chase Simmons: As a black same-gender-loving man, I know how difficult it can be to forge a real relationship with your father. I've struggled with it myself. In my own experience there is often an immediate disconnect once your sexuality is mentally acknowledged, and that gap just gets wider and wider over time. That led me to think about how I've struggled to forge real relationships with other SGL men, romantic or platonic. Then I started to think about how I struggled to maintain connections with the heterosexual men in my life after coming out, especially black heterosexual men. Those thoughts looped me back to the first black heterosexual man that I knew, my dad. So I felt like there was a lot of potential in hearing these stories.
Akili: What was the impetus for this film?
Simmons: The impetus for this film was a conversation I had in 2009 with a friend and roommate at the time. I can't remember how the conversation started, but we started really digging into his relationship with his parents. It was very strained. They were not very supportive of his sexuality, and they didn't acknowledge it, despite full awareness. Over the next week or so our conversation continued to play in my head, and I started formulating the project, piece by piece. About a month later I had a focus group/brunch with some close friends at a local grill, and the rest is history.